COULON SCHOOL PICNIC p 7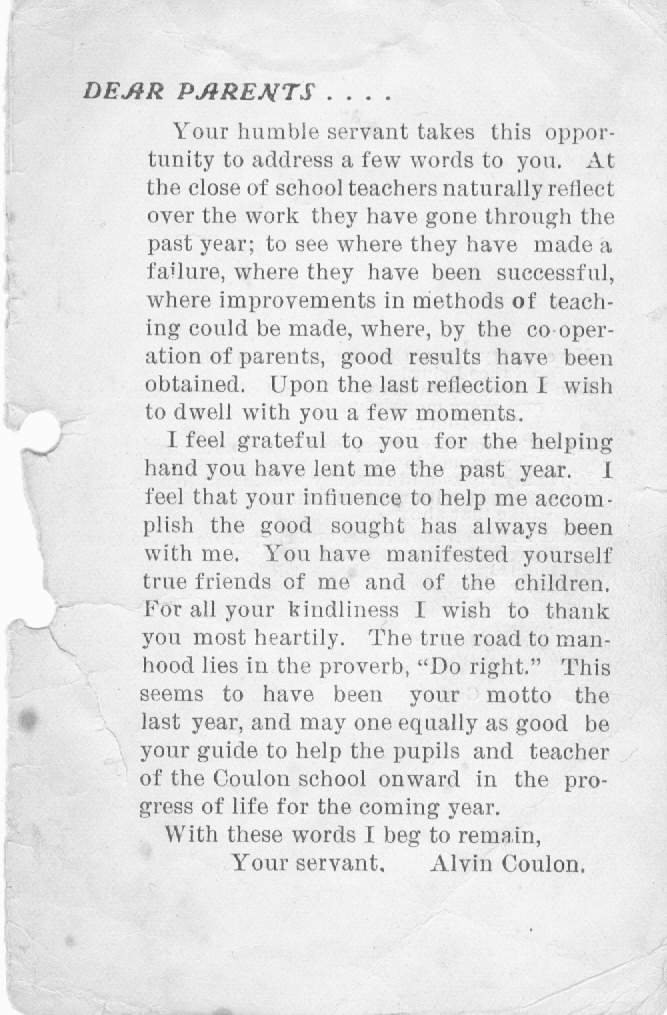 This is a school program from June 5, 1903 from Coulon School. The occasion was Picnic Day. The program lists many interesting items to include 49 students' names, the teacher, school officers, class motto, a message to the students & parents, and more.
Type Coulon in the search to see more pictures or type Picnic to see just the picnic program.