Historical Village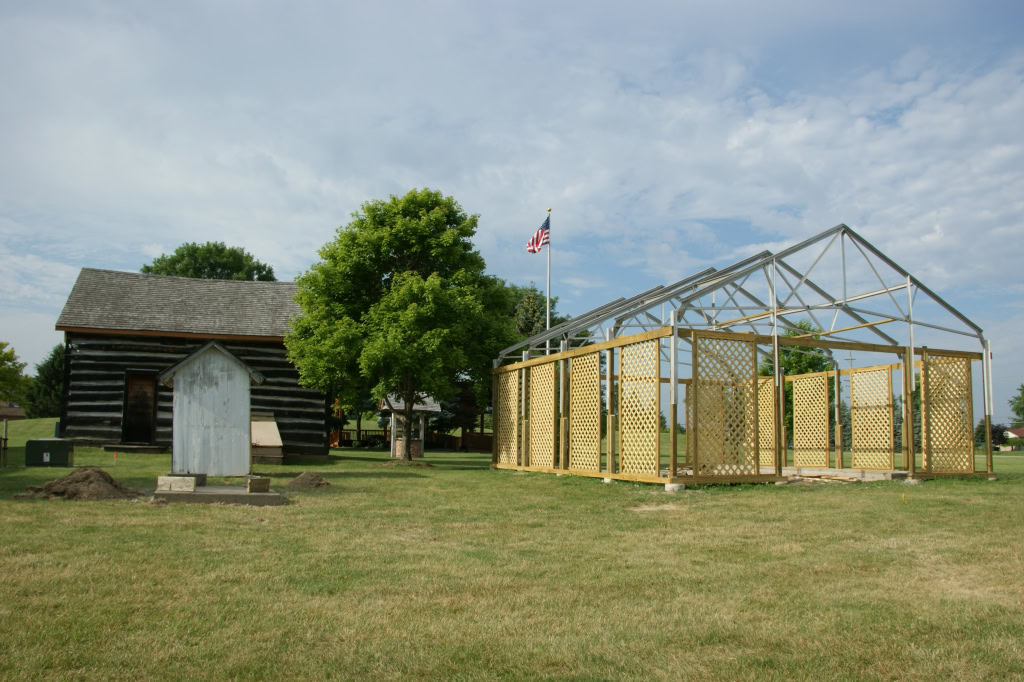 July 2011 Historical Village
This Pergola was constructed from the greenhouse frames from the Mount Clemens Rose Gardens, located on Clinton River Road and Cass Ave. The Weiss Family donated them to Clinton Township.
The Pergola was constructed in June 2011 with funds donated by the Festival of the Senses and the Greater Clinton Township Historical Society. The Society contribution was from the donated money in the Clinton Grove Caretakers House Fund. Soon donations will pay for plants and vines that will grow up the sides and top, as well as benches and displays.
The outhouse was built in 1928 and was donated by the Liss Family. It is from what had been a farm at Canal and Garfield. Donated money is paying for its base and erection.
The well was constructed from bricks found in a well in the former Village of Frederick. The Clinton Township Historical Commission and the Festival of the Senses paid for its construction.