INTERURBAN RAILS May 29 2012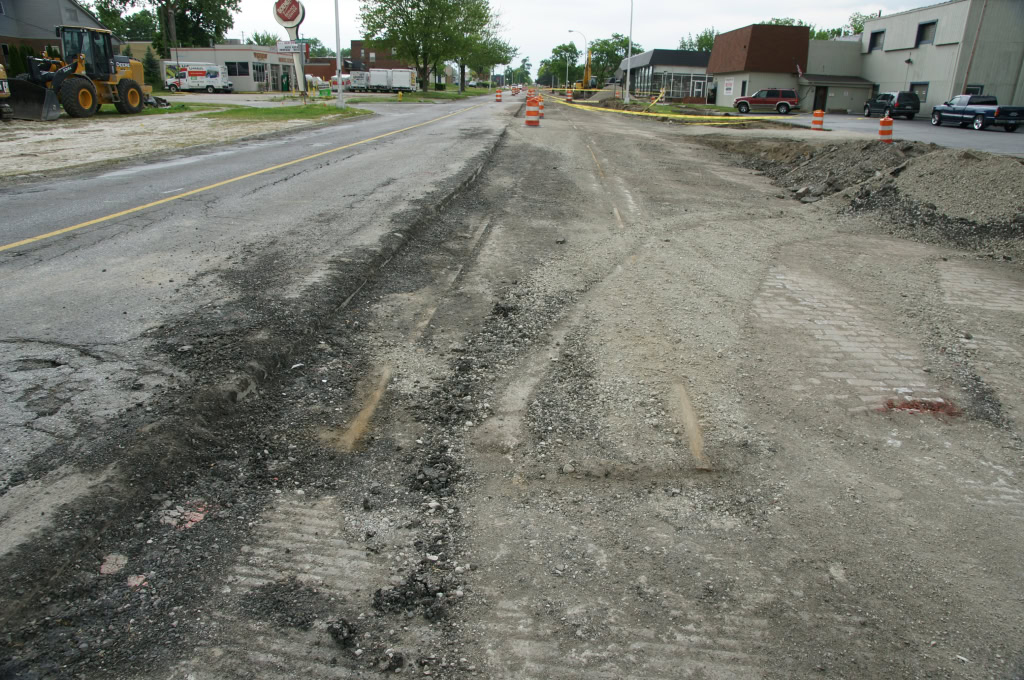 The Interurban at one time was an extensive network of trolleys in South East Michigan. This particular line ran from Detroit to Mount Clemens, and probably farther north. A little research will probably bring up a map that shows all the routes.
This photo was taken looking north on South Bound Gratiot from the new Clinton River Bridge.
We hope to get permission to save some of the rails and paving stones for our museum.