1859 map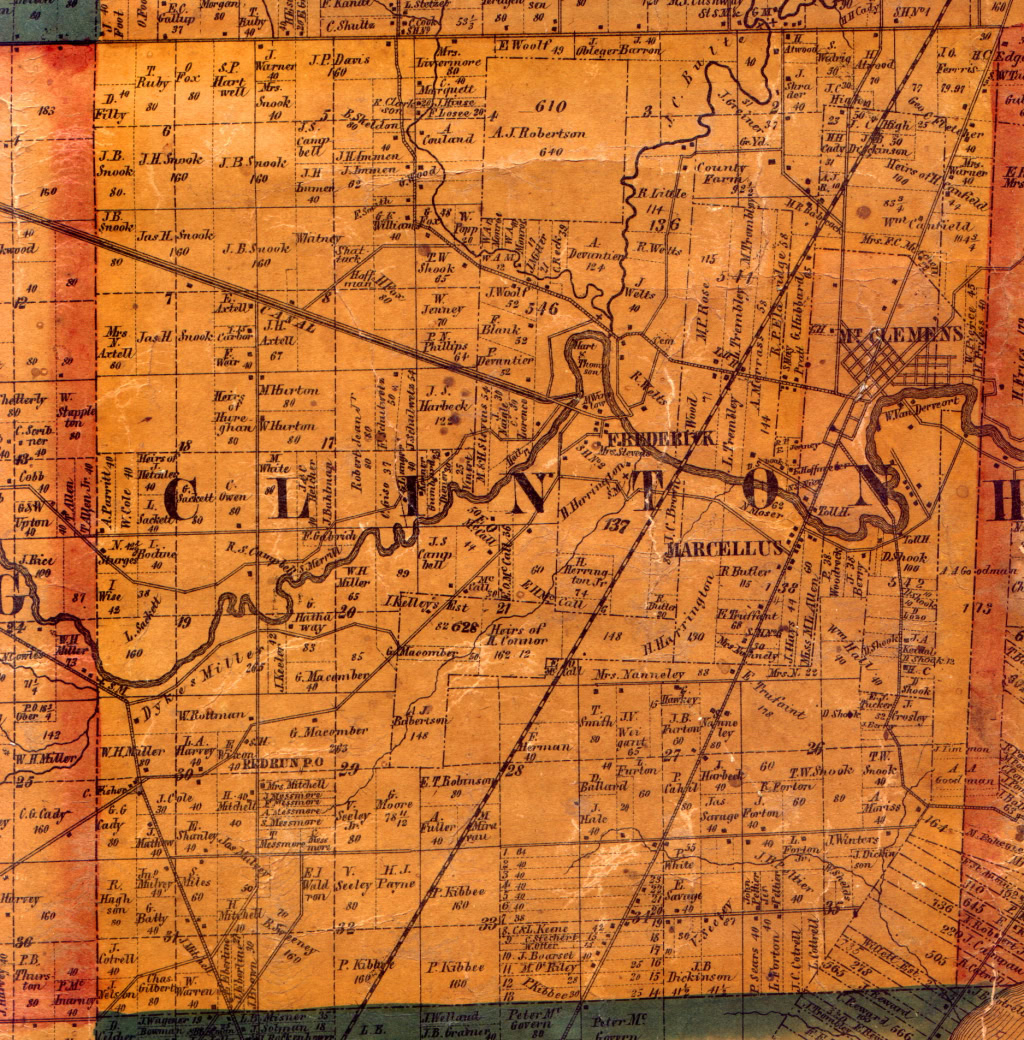 Clinton Township Michigan.
Look at the former Villages of Frederick and Marcellus.
The Clinton-Macomb Library has a digitized image of the larger Macomb County 1859 Map.
http://www.cmpl.org Click on the map to make it larger.
There is another map on the wall of the Macomb County Library and also one on the wall at the Clinton
Township Civic Center near the receptionist's desk.