Display Inside the Log Cabin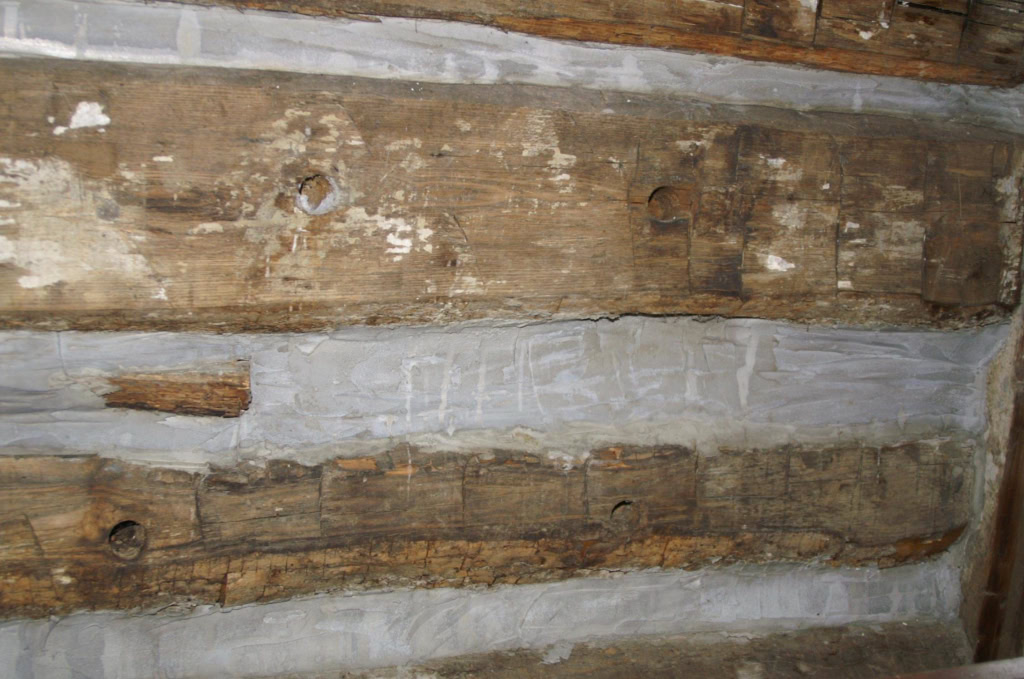 Type DISPLAY in the search bar to see more pictures inside Moravian Hall and the Log Cabin. The chinks between the logs are now filled with mortar. We have samples of the orginal packing on display in the log cabin.
The Cabin and Twp Hall are opened during concerts and special events. Contact the web master if you have a group that would like a tour.